2019 Simex Asphalt Float ST 160
new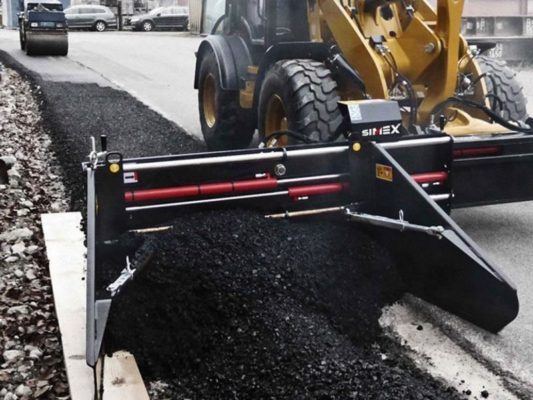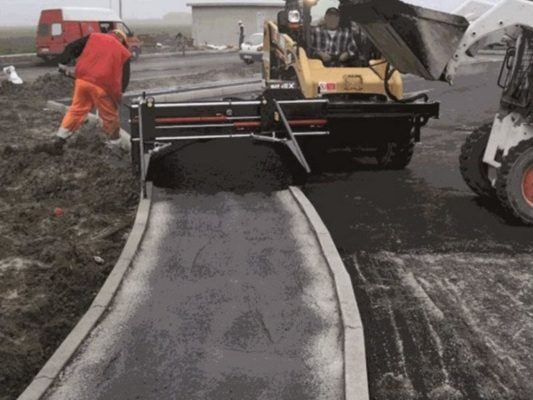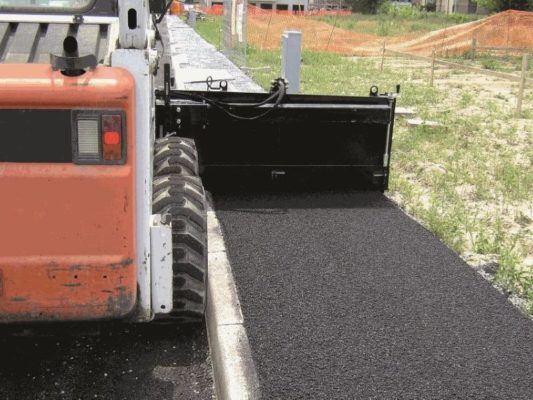 Simex Asphalt Pavers ST 160
Designed to lay asphalt or waste material to fill fixed-section trenches, create sidewalks or widen existing roadways.
Extremely easy to use and to maintain, these pavers have been specially designed without the container for the asphalt.
Easy to clean and lightweight to transport
Simex pavers stand out for getting the job done fast.
The rear scraper blade with independent right-left height adjustment determines the thickness of the surface to be laid.
Because the paver extends laterally outside the wheel, the operator can lay asphalt on sidewalks or widen roadways without having to pass over the laid asphalt with the prime mover.
Easy to use
Patented system. Extremely easy to use on daily jobs. Can run with standard flow machine.
Huge savings in time and cost
Up to 10 times faster than manual labor. In a cleaner, more consistent and safer manner.
Simple design, easy maintenance
The patented simple design is the key to a low maintenance attachment. Low maintenance means more working hours.
Easy to clean, light and durable
Designed without a limiting hopper. As soon as the asphalt is unloaded, the ST can spread it.
Oil: 11.8 gpm
: Required oil: 2900 psi
Paving: 59 inches | RH outside-wheel paving: 40 inches | Min. Paving: 5 inches
Operating: 1250 lbs
Asphalt thickness adjustment: mechanical/electric
SPECIFICATIONS:
MIN. OPENING (Hyd, Adj.) 5 5 inch
MAX. OPENING (Hyd, Adj) 59 inch
SIDE SHIFT – HYDRAULIC 40 inch
MOLD BOARD ADJUSTMENT 0 – 4 inch
OPERATING WEIGHT (1) 1250 lbs